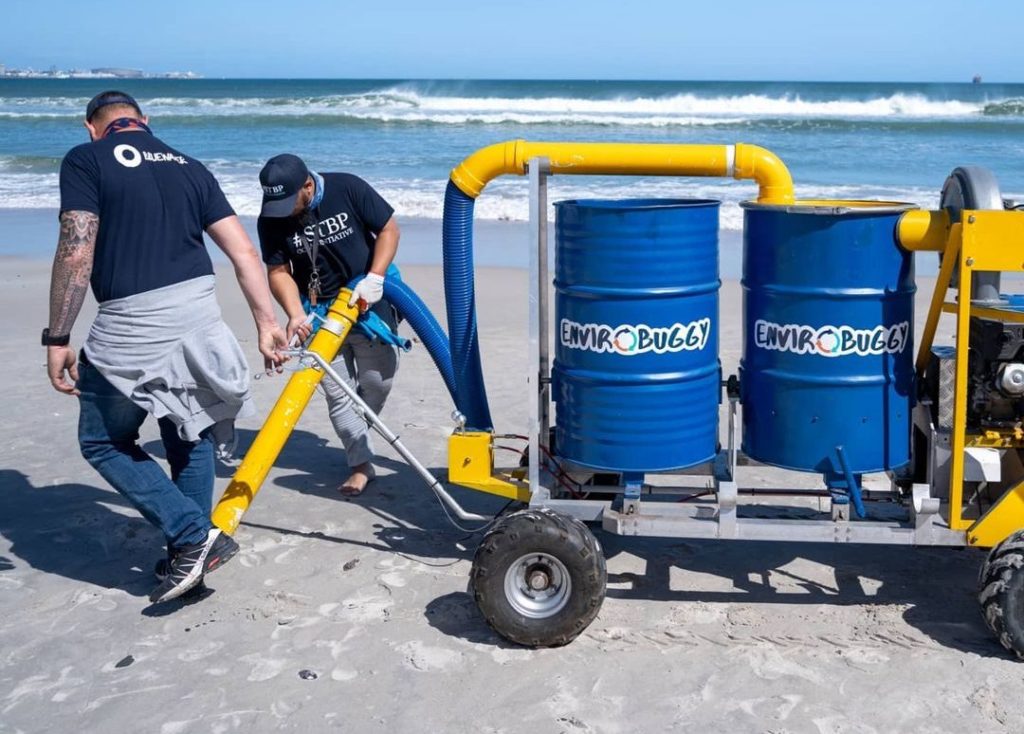 Microplast and other small plastic parts are difficult and takes a lot of time to pick by hand from the beach.
Plastfree Ocean has been searching for a solution for some time. We have now made an agreement with a company who has given us the right in The Mediterrenean area and in Scandinavia to the first beach vacum cleaner in the world.
This fantastic cleaner is very easy to operate for a single woman or man and we are expecting that many beaches will ask for our new Buggy.