Plastfree Oceans founders Bettina and Martin were born and raised in Denmark close to Copenhagen. We have a long life passion 
towards nature and the Sea. We love sea life, snorkelling and kayaking.
We have been traveling around the world and explored how the plastic pollution in the Oceans rises every year and we got more and more concerned about the worldwide plastic pollution problem. We decided to work towards ending the plastic crises.
Knowing that every Ocean in the world suffers from plastic pollution. We discovered that the Mediterranean Sea is among the most plastic polluted oceans in the world.
34.000 plastic bottles end up in the Mediterranean Sea each minute 365 days during the year.
Unfortunately the bottles are a small part of all the plastic produced that ends up in the Mediterrenean Sea, A new IUCN report finds that an estimated 229,000 tonnes of plastic is leaking into the Mediterranean Sea every year, equivalent to over 500 shipping containers each day. Unless significant measures are taken to address mismanaged waste, the main source of the leakage, this will probably at least double by 2040.
Spain only recycles only about 40 % of all plastic waste and less than 8 % of ocean waste plastic. It means that up to 60% of the wasted plastic ends up in landfields, with a huge possibility to turn into micro plastic which harms the environment more than regular plastic.
We discovered that only a few organisations and companies have activities to reduce the ocean plastic waste  in Spain.
It seemed a natural place for us to get started.
Plastfree Ocean is not a non profit organisation, we will create our results by selling recycled oil from pyrolysis plants. The recycled oil is used to produce recycled plastic.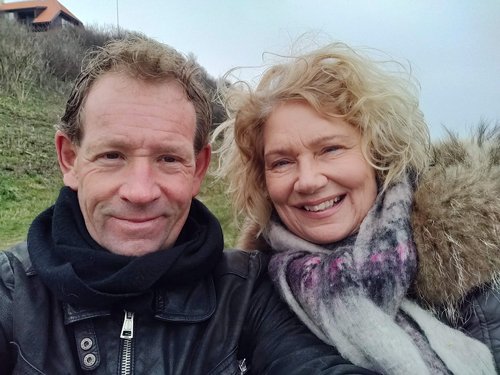 Our vision is to protect the environment by picking up plastic from the sea, beaches, rivers, lakes and nearby areas.
Our mission is to pick up plastic from the sea, beaches, rivers, lakes and nearby areas having a huge amount of plastic pollution. We are  picking up plastic ourselves  but it is very important to us to work together with municipalities, private companies, NGO organisations and companies like us. 
We are working to get plastic recycled and not incinerated or placed in landfills. To reach that goal we are working with mobile and stationary pyrolysis plants which are able to recycle most plastic to renewable plastic.
Inspired by successful lifestyle brands and  other companies picking up plastic that were able to build passionate followings, we decided to implement a business model that hopefully will allow us to grow quickly so we are able to hire local workers, fund clean-ups, educate and spread the word about the ocean waste plastic crise in the Mediterranean Sea.
Plastfree Ocean will offer different kinds of accessories on our website. Using a part of the profit to scale clean-up operations.
We are sure that Plastfree Oceans activities and our accessories have huge possibilities to develop. We will do our best to connect with companies in Spain and Europe to cooperate with us to secure reuse of the ocean waste  plastic for  producing products like recycled cups, closing, furniture and heating.
We plan to extend our activities over time to countries all over the Mediterrenean area 
We do hope other organisations will work together with us. It is our wish that other companies and organisations will get inspired from our work and copy our concept in order to solve the ocean waste  plastic crise worldwide.