Plastfree Oceans founders Bettina and Martin were born and raised in Denmark close to Copenhagen. We have a long life passion to wards nature and the Sea. We love sea life, snorkelling and kayaking.
We have traveled around the world and explored how the plastic pollution in the Oceans rises every year and we got more and more concerned about the worldwide plastic pollution problem. We decided to work to wards ending the plastic crises.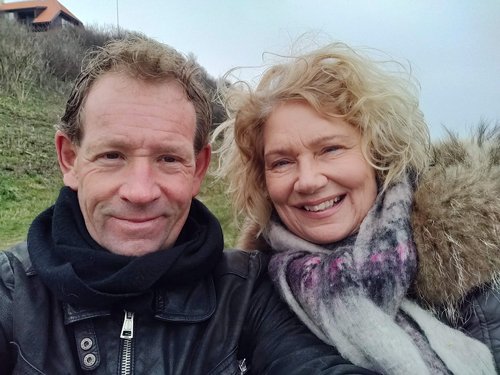 Knowing that every Ocean in the world suffers from plastic pollution. We discovered that the Mediterranean Sea is among the most plastic polluted oceans in the world.
34.000 plastic bottles ends up in the Mediterranean Sea each minute 365 days during the year.
Unfortunately the bottles are a small part of all the plastic produced that ends up in the Med Sea.
Spain recycles only 30 % of all plastic waste and less than 8 % of the sea plastic. That means that up to 70% of the wasted plastic ends up in land fields, and turns into micro plastic and pollutes even more.
We discovered that only a few organisations and companies have activities to reduce the ocean plastic waste and pollution in Spain.
It seemed at natural place for us to get started!
We are not a non-profit organisation and will overtime refuse to accept donations.
We will work to keep the oceans clean from plastic.
Right now we are in dialogue with public authorities, the tourist office, hotels and companies in Malaga who show interest in supporting Plastered Oceans activities.
We are also working very hard on finishing agreements with local workers and fishermen's about future cooperation to clean up the Mediterranean Sea.
To ensure that the collected ocean plastic do not end up on land fields, the workers will attend education in how to sort the plastic for sale and recycling.
Inspired by successful lifestyle brands that were able to build passionate followings, we decided to implement a business model that hopefully will allow us to grow quickly so we are able to hire local workers, fund clean-ups, educate and spread the word about the ocean plastic crisis in the Mediterranean Sea.
Plastfree Ocean will offer different kinds of accessories on our website. Using a part of the profit to scale clean-up operations.
We do hope that Plastfree Oceans activities and our accessories has huge possibilities to develop. We will do our best to connect with companies in Spain and Europe to cooperate with us to secure reuse of the ocean plastic for example producing cups, closing, furniture and heating.
We plan to extend our activities over time by offering tourist small canoes on the beaches. The canoes will be free to paddle for a couple of hours in exchange of pulling up plastic and other kind of trash from the sea
We do hope other organisations will get inspired and copy our concept in order to solve the plastic crises worldwide.